Tap Air Portugal - Book Your Seat Now!

24/7 Support
Available 24/7 to help
Secure Booking
Easy & Convenient Booking
Best Price Deal
Best Deals on Packages
24/7 Support
Available 24/7 to help
Secure Booking
Easy & Convenient Booking
Best Price Deal
Best Deals on Packages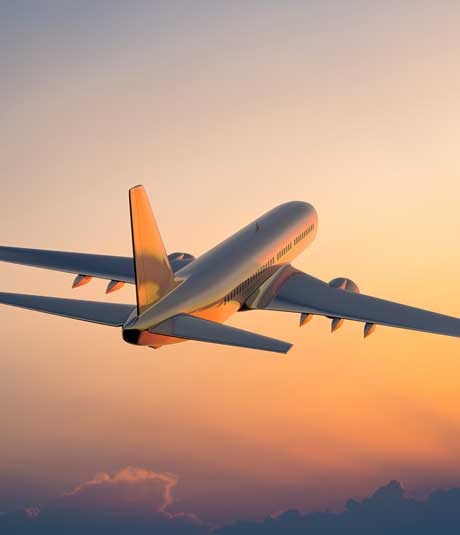 BookTap Air Portugal (TP) Tickets -
Tap Air Portugal is the national flag carrier of Portugal. The airline was founded in 1945, and its hub is at Lisbon Airport, one of the biggest airports in the country. Tap Portugal covers 88 destinations in 38 nations around the globe and flies more than 2,500 flights every week. Famous destinations include Rio De Janerio, Sao Paulo, Amsterdam, Copenhagen, Dusseldorf, New York, Miami, London, and Edinburgh. It is considered one of the top ten airlines in Europe with more than 100 aircraft carriers like the Airbus A319-100, Airbus A320-200, AirbusA320neo, Airbus A321-200, Airbus A321LR, Airbus A321neo, and many are in functional mode. In 2005, tap Portugal joined the Star Alliance group and has codeshare agreements with more than 20 airlines like Air Canada, Lot Polish, United Airlines, JetBlue, Emirates, Finnair, Etihad Airways, All Nippon Airways, and so many others.
There is a frequent flyer program known as Miles & GO, which was in Victoria earlier. Passengers can take advantage of the frequent flyer program based on airfare, distance covered, and type of Tap Air Portugal class. However, they are part of Star Alliance the customer can earn miles from them. Anybody can join a frequent flyer program. It is free of cost. You can use miles on Tap Air Portugal flight reservations and get extra benefits from the airlines.
To Get the Best Flight Deals, Promo Code and Offers on Tap Air Portugal Flight Tickets, Get in touch with the officials and save your money.
What Is the Travel Class of Tap Portugal Airlines?
There are two types of travel classes on the airlines: Business and Economy.
Tap Air Portugal Economy Class –
It is the first choice of the airlines, and Tap Portugal Economy Class has different fares based on services, like the basic economy, plus economy, discount economy, and classic economy. The basic amenities remain the same, but extra baggage, pre-seat selection, and free flight cancellation are now available. Tap Portugal provides Wi-Fi and in-flight entertainment to keep passengers jolly during flights. If passengers seek anything, the airline's cabin crew is available to help. Tap Portugal Airlines seats and relax with good leg space. They make sure passengers do not bother them for any reason.
Tap Air Portugal Business Class –
The Executive class is the second name of the Tap Portugal Business Class. It is the most premium cabin on the airlines. Airlines offer top-class comfort, extra legroom, and in-flight service in business class. Every passenger received a special amenity kit while boarding the plane. They can keep themselves busy with entertainment sources provided by the airlines, like watching movies. A specially curated menu based on Portuguese cuisine is offered to travelers for in-flight luxury meals. In addition to a comprehensive wine list that contains a few of the top-class Portuguese wines.
What is the check-in process for TAP Portugal Airlines?
Online Check-in—
Tap Air Portugal airlines allow you to do online check-in. You can visit Tap Air Portugal's official site. Online check-in service is available 36 hours before the flight, and passengers can download their boarding pass./p>
Airport Check-in –
If you are missing or not comfortable with online check-in, then the airport check-in option is available. Passengers can visit the airport and go to Tap Portugal Airlines Airport Desk or use the self-service check-in kiosk machine. You must arrive two or three hours before your flight.
What is the baggage policy of Tap Portugal?
Carry-on Baggage –
You cannot carry more than 115 cm of hand baggage.
If you fly with Tap Portugal in Economy class, you can bring one bag weighing no more than eight kilograms. One personal item, which should be 2 kilograms, is allowed.
Business class passengers are allowed a maximum of 2 pieces of carry-on baggage, each weighing no more than 8 kg. Additionally, each Executive Class traveler is permitted to bring one personal item that weighs no more than 2 kg.
For the USA route, only one carry-on and personal item are allowed, and it should not be more than 55*40*20cm.
Checked Baggage –
For the Top Executive Fare –
If you fly in Europe and North Africa, two items should be in 32 kilograms.
Intercontinental flights, or if you are flying to or from Venezuela, three items should not be more than 32 kilograms.
For Executive Fare –
Tap Portugal airlines allow two items, which should be no more than 32 kilograms.
Tap Portugal plus Fare-
For domestic flights, two items are up to 23 kilograms.
For Europe and North Africa, one item is a maximum of 32 kilograms.
Intercontinental flights or flights to or from Venezuela can carry three items up to 23kg.
For Classic and Basic Fares –
Domestic, European, and North African passengers can carry one piece of luggage up to 23 kilograms.
For intercontinental flights or flights to or from Venezuela, passengers can carry two for classic and one item for basic fare, which should not be more than 23 kilograms.
How to Book TAP Air Portugal Flight Tickets Online?
We have mentioned step-by-step instructions to book Tap Air Portugal flight tickets.
In the search engine, type Air Portugal Official Site.
Go to the website and search for your query.
Choose your flight based on your preference.
Fill in passenger information such as phone number, email address, and address.
Fill in payment information in the payment section of the website.
Once payment is confirmed, the airline will send a confirmation email to your mentioned email ID.
If you have any problems with Tap Air Portugal reservations, get in touch with Tap Airlines' official site toll-free number.
Frequently Asked Questions about Tap Air Portugal Flights –
Can I travel with my pet on Tap Air Portugal flights?

Tap airlines allow pet animals on board. Read the pet policy of the airlines before flying.

What is the infant policy of Tap Air Portugal?

Children up to 24 months are considered infants, and one lap child is allowed per adult passenger.

What are the main destinations of Tap Air Portugal?

Tap Airlines flies to Spain, Croatia, Tunisia, Morocco, New Mexico, Punta Cana, the United States, and Brazil.

Can I book last-minute flights to Portugal?

You can book last-minute tap Portugal flight tickets at JustFlyCheap.com and save your money.

Is TAP Air Portugal Safe to Fly?

According to 2022 airline ratings, TAP Portugal is the safest in Europe and the 5th safest in the world. Airlines have a safety record.
Inquiry
Leading online travel services provider
24X7 customer care helpline
Assured lowest prices and superior service experience
Access best flight options across all popular routes