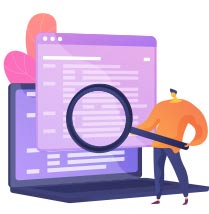 justflycheap use your personal
information only as described in the policy.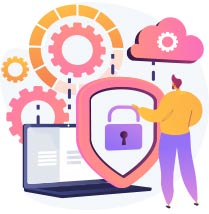 We always make sure
your data is safe and secure with us.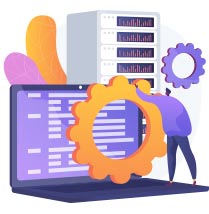 You have control over your
personal data. You can update your communication preference anytime with us.
User's privacy does matter a lot to Just Fly Cheap, LLC ("JustFlyCheap" or "Company"), and we are committed to preserving it by adhering to this policy. This privacy notice and policy (this "Policy") explains the kinds of information we collect from you or that you have provided when you come to our website www.justflycheap.com on the Company's mobile, tablet, and desktop version website, and mobile and tablet applications, or use any content, functionality, or services offered on or through www.JustFlyCheap.com as well as our procedures for collecting, using, maintaining, protecting, and disclosing that information.
If you are from European Union Countries: Policy and the notices contained herein are intended to comply with Regulation (EU) 2016/679 of the European Parliament and of the Council of 27 April 2016 (the "GDPR") and provide appropriate protection and care concerning the treatment of your user information following the GDPR.
The data we gather is covered by the following policy:
On the website.
Between you and the Website www.justflycheap.com through email, text messages, and other electronic communications.
Via Newsletter
Email marketing
If our applications and advertising on third-party websites and services have links to this policy. Those links will be displayed to you when you interact with such applications or advertising if any.
It doesn't apply to data gathered by:
On any other website run by the Company or a third party, offline, or through any other means.
Any third party, including those who access the Website through links, applications, or content (including advertising) there.
To understand our rules and procedures surrounding your information and how we will treat it, please read this policy carefully. You can choose not to use our website if you disagree with our rules and practices. You accept this privacy statement by downloading, registering for, or using the App, using this Website, or accessing or using this Website. There may be periodic changes to this policy (see "Changes to Our Privacy Policy"). Please review the policy periodically for modifications since using this Website after we make changes constitutes your acceptance of those changes.
Children Who are Under the Age of 13
Children under the age of 13 should not use our website. No information on or through the Website may be provided by anybody under the age of 13. Children under 13 are not knowingly subject to our collection of personal information. Do not use this website or any of its features if you are under 13 or submit any information there. If we come to the realization that we have obtained or collected personal data from a child under the age of 13 without obtaining proof of parental consent, we shall destroy the data. Please email us at support@justflycheap.com if you think we might have any information from or about a kid under the age of 13.
What and How do We Collect Information?
We gather a variety of information from and about website visitors, including but not limited to: information that could be used to contact you either online or off, such as your name, postal address, email address, phone number, credit card, or other payment information ("personal information").
Although it is about you, it does not specifically name you.
Regarding the hardware, you use to access our website, your internet connection, and use information.
To help you with your travel plans, we might also gather additional information, such as your passport number or another government-issued identity number, date of birth, gender, and details about your airline, loyalty program, and other travel-related details.
We store information –
Whenever you visit us directly.
automatically while you're using the website. Usage information, IP addresses, and data obtained by cookies, web beacons, and other tracking technologies are just a few examples of the types of information that may be automatically gathered.
From outside sources (third parties), such as our commercial partners.
Information you provide to us –
The data we gather on or via our website might contain:
Details you give us when you fill out forms on our website. This includes data given when registering for our service or asking for additional services. When you participate in a contest or promotion we sponsor or when you let us know there's an issue with our website, we might additionally ask you for information.
Your responses to any surveys you may be asked to complete for study.
What do you do on the website Like – doing search queries. 
If you reach us, we might maintain a record of your interaction, containing email addresses.
Information about the transactions you do through our website as well as the fulfilment of your trip orders and reservations. Before completing a booking through our website, you could be asked for financial details.
Additionally, you have the option to submit information for publication or display on the website's public section, as well as for transmission to other visitors or other parties (jointly, "User Contributions"). Posting and sending contributions are done at your user's own risk. Please be aware that no security measures are perfect or impenetrable, although we restrict access to particular pages. Furthermore, you may choose to share your User Contributions with other Website users, but we have no control over their behaviour. 
Therefore, we are unable to and do not promise that no one else will be able to see your User Contributions.
Usage Specifics
We may automatically gather detailed info about how you access and use the website, including traffic statistics, location data, logs, and other communication data as well as information about the resources you access and use on the website.
Device Specifications
We may gather data about your mobile device and internet connection, including the phone number, operating system, browser type, unique device identifier (UDI), and IP address of the device.
Stored Information and Files
Additionally, the App may access metadata and other data linked to other files stored on your device. Examples of this could be pictures, audio and video clips, contacts from your address book, and so forth.
What information do we collect via Automatic Data Collection Technologies?
We may implement automatic data collecting technologies to record some details about your device, browsing activity, and habits as you move around and engage with our website, including:
Your IP address, operating system, and browser type are just a few examples of the data we collect about your computer and internet connection.
Search terms.
Information about your visits to our website, including traffic information, geographic location information, logs, other communication information, and the resources you access and utilize there.
We automatically gather statistics data, which may contain personal information. We may also keep this data on file or link it to the personal information we have obtained from other sources or that we have obtained ourselves. Estimate our audience size and usage trends, which helps us develop our website and provide better, more individualized service.
Collecting information about your preferences enables us to tailor our website to your unique interests.
Identify users whenever they revisit our website.
These are technologies we may use for automatic data collection; it includes:
Cookies (also known as browser cookies or mobile cookies) –
These are little files stored on the hard disk of the user's computer or smartphone. By turning on the relevant setting on your browser, tablet, or smartphone, you can refuse to accept browser cookies. However, if you choose this option, you might not be able to access all of our websites. When you point your browser to our website, our system will issue cookies unless you have changed the settings in your browser to make it refuse them.
Flash Cookies
To gather and store users' data about their preferences and usage of our website, some features may employ local saved objects (or Flash cookies). The same browser settings that control browser cookies do not apply to flash cookies. See "Choices About How We Use and Disclose Your Information" for more on controlling your Flash cookie privacy and security settings.
Web Beacons
Web beacons, also known as clear gifs, pixel tags, and single-pixel gifs, are tiny electronic files that may be included in our web site's pages and e-mails. They allow the Company, for example, to count users who have visited those pages or opened emails, as well as for other related website statistics (for example, recording the popularity of certain website content and verifying system and server integrity).
Use of Third-Party or Other Tracking Technologies –
Advertisers, ad networks and servers, content providers, application providers, analytics firms, your mobile device manufacturer, and your mobile service provider are just a few examples of the third parties that provide some of the content, applications, and features on the Website, such as without limitation advertisements, ticket issuance, and payment processing. When you visit our website, these third parties may use cookies alone or in combination with web beacons or other tracking technologies to gather information about you. They may link the data they gather to personal data they already have about you, or they may just gather data about your online behaviour over time and across various websites and other online services, including personal data. They might employ this data to deliver you behavioural or interest-based advertising or other specialized content.
These third parties' tracking technology and potential applications are not within our control. You should speak with the accountable provider directly if you have any concerns about an advertisement or other targeted content. See "Choices About How We Use and Disclose Your Information" below for details on how to prevent receiving targeted advertising from numerous sources.
How We Use User Information
We can operate the data you give us or that we learn about you, including any personal information:
To introduce visitors to our website and its contents.
To carry out your travel reservations and purchases, to communicate with you about your reservations and purchases, and to satisfy any other requests you may have for information, goods, or services.
To do any additional objects you specify.
To fulfil our commitments and uphold our rights under any contracts we may have with you, including payment processing, billing, and collection.
To let you know when we make modifications or improvements to our website, mobile application, or any goods or services we sell or deliver through it.
You can take part in interactive features on our website.
For other purposes with the user's agreement.
Sending you marketing and advertising materials that we create and think could be of interest to you to promote our goods and services.
When you supply the information, in any other way we may specify.
The information we have obtained from you may be used by us (justflycheap.com) to display advertisements to the target markets of our advertisers. Although we never divulge your personal information for these purposes without your consent, if you click on or otherwise interact with an advertisement, the advertiser might assume that you meet its target audience.
Disclosure of user's Information –
Unrestricted Disclosure of aggregated user data and data missing any personal identification is permitted.
Following this privacy statement, we may release the following personal information that you supply to us or that we collect:
To contractors, service providers, and other third-party vendors who help us run our business, including but only to the extent that such parties are required for the completion of your travel arrangements. In general, we will need to process personal data through a third party, such as airlines, hotel vendors, car rental companies, and entry visa or passport companies, to complete your travel purchases.
In the event of a merger, divestiture, restructuring, reorganization, dissolution, or other sale or transfer of some or all of JustFlyCheap assets, whether as a going concern or as part of bankruptcy, liquidation, or similar proceeding, where personal information held by JustFlyCheap about our website users is among the transferred assets.
To accomplish the objective, you specify.
To our affiliates and subsidiaries. 
To sell you their goods or services
aid with the management of our business or the rendering of facilities to you, such as support requests, credit card processing, flight service notifications, analytics, compliance, fraud, and theft protection, and target our advertising to you following your interests and choices.
For any additional reason, we make it known to you at the time you provide the information.
With the user's permission
To comply with our legal requirements, we might potentially release your personal information:
To abide by any court order, subpoena, law, or legal process, including to provide any information requested by the government or any regulatory body.
Our Terms of Use and other agreements, including for billing and collection purposes, to enforce or implement them.
If we genuinely believe that disclosing the information is required will allow us to comply with legal requirements, thwart or investigate fraud, and safeguard your safety, or the rights, property, and/or safety of the Company, our clients, or others. To prevent fraud and lower credit risk, this includes exchanging information with other businesses and organizations.
Attention EU Citizens: Without a legal basis, as described in Article 6 of the GDPR, the Company will not process or disclose your data by relevant legislation. Whenever personal data is processed, at least one of the following must be true:
Consent: The individual has given clear consent for the processing of their data for a specific purpose.
Contract: the processing is necessary for the performance of a contract.
Legal obligation: the processing is necessary to comply with the law.
Vital interests: the processing is necessary to protect someone's life.
Public task: the processing is necessary to perform a task in the public interest, and the task or function has a clear basis in law.
Legitimate interests: the processing is necessary for the legitimate interests of the data controller unless there is a good reason to protect the individual's data that overrides those legitimate interests.
Options for Choosing How We Will Use and Share Your Information
Regarding the personal information you give us, we try to give you options. We have put in place the following controls to give you more power over your information:
Technologies for tracking and advertising
Disclosure of Your Information for Company Promotional Offers and Third-Party Advertising.
Personalized Marketing.
We have no control over how your information is gathered or used by such parties to deliver targeted advertising. These third parties may provide you ways to opt-out of having your information collected or used in this manner, though. On the Network Advertising Initiative ("NAI") website, you can choose not to receive targeted advertisements from its participants.
Notice of EU Individuals' Rights
Right to be informed – 
Right of access to information – 
Right of rectification – 
Right to restriction of processing – 
Right to be forgotten (right to erasure) – 
Right of portability – 
Right to withdraw consent – 
Right to object –
Data Security
We take care of the data of our users seriously. We do not share users' information with anyone and make sure that our security system is far better to stop hackers and data thieves to steal customer data. 
We save all the user information provided by them on protected servers by firewalls. We also use SSL technology to make sure that your all payment transactions will be encrypted.
The Processing of User Data
Your provided information might be moved to, accessed, stored, and processed in the US and other nations. These nations' data protection rules and regulations may be less extensive than those in your own.
If you are visiting our website that means you know and agrees to your data may be transferred to other countries.
Changes to Our Privacy Policy
We might need to alter our privacy and data protection notices due to changes in our services, evolving laws, and rules, or other reasons. Consequently, the Company retains the power to amend this clause whenever it deems necessary. 
We have a policy of announcing any modifications to our privacy policy on this website. It is the user and subscriber's responsibility to keep their email address valid, functional, and accessible and to keep checking our site and so this privacy statement for modifications.
Contact Details –
Users can contact us if they have any issues with the following points. if you have any inquiries or comments concerning our policy or our privacy policies, kindly contact us at our given details or mail us at support@justflycheap.com.