First Class Flights
Book Now & Save!
24/7 Support
Available 24/7 to help
Secure Booking
Easy & Convenient Booking
Best Price Deal
Best Deals on Packages
24/7 Support
Available 24/7 to help
Secure Booking
Easy & Convenient Booking
Best Price Deal
Best Deals on Packages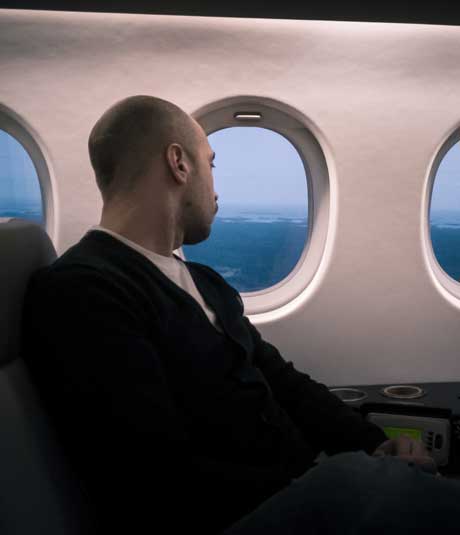 About First Class Flights Deals –
Are you an enthusiastic traveler? Do you want to make your travels luxurious? Then you have to experience a First Class flight journey. We at JustFlyCheap.com offer a wide range of First Class flight deals to make your travel time memorable. You are getting priority boarding, a comfy seat that can recline according to you, a drink, and most importantly, lots of legroom to feel like a royal. You can enjoy this service with first-class travel. To book your first class seats, contact JustFlyCheap.com. We have a wide range of deals and offers for first-class passengers, and they can take advantage of the first-rate amenities and excellent services at affordable prices. You should not hesitate anymore and travel in style to your dream location. Whether you need to take a business trip, solo trip, or family holiday, the first-class cabins keep you relaxed and refreshed.
Flying in first class, you will feel fresh and energetic even after long-haul flights. Airlines provide all the basic and advanced things to make your trip comfortable and unforgettable. Passengers won't feel worn out when you land, thanks to our first-class airfare prices. First-class flight tickets and the advantages that come with them are a terrific start to your expected trip, from first-rate ground services to luxury meals and beverages to hours of in-flight entertainment.
You can get the finest first-class deals on JustFlyCheap.com and have a better flight experience. It is the best way to kick off first-class travel because we are providing first-class tickets at affordable rates. So, find, search and then book flight deals at JustFlyCheap.com.
What Are The Facilities For First-Class Flights?
There are many advantages to traveling in first class. Some of them have mentioned below. "Check it once."
Airlines provide great comfortable advanced seats with modern extras to provide a top-notch in-flight experience.
They are providing luxurious seating options for the passengers.
During every journey, first-class customers receive lavish amenity packs.
You can enjoy premium-quality drinks on board. You can choose brands as well.
Enjoy delicious meals during your first class journey.
First-class passengers are entertained at dedicated lounges at the airport.
They escort by limousine from the airport lounge to the boarding area.
Airlines give extra baggage facilities.
Passengers can check in on a priority basis.
All airline personnel is eager to serve you as if you are a VVIP.
How to Get an Affordable First Class Flight Ticket?
If you want to get the best deals on first class flights, then you should keep visiting the flight comparison website and checking airfare frequently because flight ticket prices are flexible and you should repeat this process. The website will notify you of low-cost flights. –
The best way to get in touch with Just Fly Cheap officials is through their website. They are professionals and have ideas on how to crack the best deals on first class tickets. So, if you want to save time and money, then get in touch with us now.
Frequently Asked Questions of First Class Flight Deals-
How Early Should I Purchase First Class Flight Tickets?

If you are looking to save on flight booking, make sure you purchase your ticket ten days before the departure date.

What Is The Best Day To Book A First-Class Flight?

Airlines provide eye-catching deals on different days. But generally, Tuesday and Wednesday are considered the best days to book flight tickets. It is not for all airlines, so you should keep your eyes on the fare chart.

What Are the Major Airlines Offering First Class Services?

America airlines, Air France, Singapore, United Airlines, Lufthansa, Air China, British Airways, Etihad, and are major first-class service providers.

Are First-Class Seats Superior To Those In Business Class?

Yes, first-class seats are 10 to 30 inches extra seat and legroom, and 1-2 inches wider than business class.

Is First-Class Passengers Received Preferential Treatment At The Airport?

They receive free entry to VIP areas where they may unwind, eat delightful snacks, and read local and foreign newspapers.

Can I Request A Refund For First-Class Tickets?

Generally, first-class tickets come as non-refundable or with airline strike penalties. But you must cross-check it with the airlines for your information.

Can I Make Changes To First-Class Tickets?

First-class flight tickets typically do not waive change fees; instead, they can cost up to $200 to modify or cancel a flight.

Can I Book Domestic And International First-Class Flights At Justflycheap.Com?

We provide domestic and international first-class flight tickets. You can book it yourself or get in touch with our booking team.
Inquiry
Leading online travel services provider
24X7 customer care helpline
Assured lowest prices and superior service experience
Access best flight options across all popular routes