24/7 Support
Available 24/7 to help
Secure Booking
Easy & Convenient Booking
Best Price Deal
Best Deals on Packages
24/7 Support
Available 24/7 to help
Secure Booking
Easy & Convenient Booking
Best Price Deal
Best Deals on Packages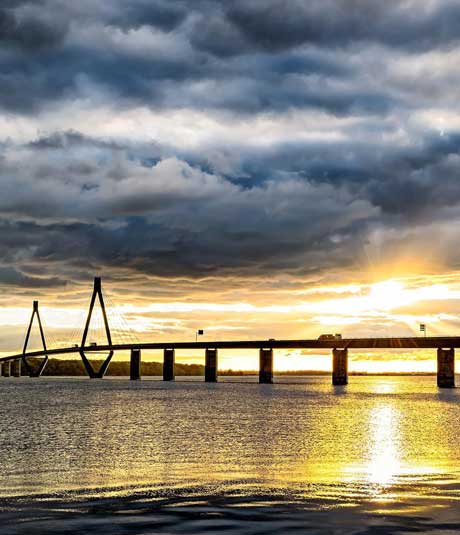 Book Cheap Flights Ticket to Denmark (DK)
Planning for Denmark? You must have a plan to go there. It is a Scandinavian country, and there are many charming, adventurous and famous tourist places where you can go. Especially over the past few years. The number of tourists increased in the country. There are many beautiful beaches, fairy-tale castles, and lush forests. You will love the country's atmosphere, people, culture, tradition, and many more. So, visiting this country is worth it. If you want to book cheap flights tickets to Denmark, then JustFlyCheap is the perfect place for flight booking. They provide dozens of deals on flights to Denmark. So, when you are on tour to Denmark. Then do not forget to visit the Copenhagen opera or carnival festival.
How to get Cheap Flights Ticket to Denmark?
There are several online travel agencies and airline websites where you can book flight tickets, but finding pocket-friendly flight deals is a priority for customers. We at Just Fly Cheap are committed to helping our customers with the best possible flight tickets. It is the reason why we provide a platform to compare and book cheap flight tickets to Denmark. Customers can reach us via our toll-free number, or they can reserve their seats themselves.
We at JustFlyCheap.com are offering a less expensive flight reservations to Denmark (DK). We are one of the leading flight tickets booking portal. It seeks to make travel convenient and affordable for all users worldwide.
Place to Visit in Denmark –
Copenhagen :
It is the capital and biggest city in the country. Copenhagen is as beautiful as you have read or seen. There are many attractions in the city and it will not let you down. You can visit the Little Mermaid statue, the Christiansburg palaces, the Amalienborg and Rosenborg Castles, Børsen, Tivoli Gardens, and many museums. You must eat in restaurants and experience the nightclubs of the city.
Aarhus :
Aarhus is famous for its thriving food and beverage places, different kinds of outdoor activities, and vibrant cultural picture that all come together in a small, easily walkable city center to make it ideal for a weekend getaway. It is an iconic harbor and the second biggest city in the country. You can find it cheaper than in Copenhagen.
Odense :
It is 167 kilometers away from Copenhagen, and you can catch a train or rent a car to go to Odense. Odense, named after the Norse God of war, wisdom, and poetry, Odin, is located in the middle of Funen, Denmark's garden island, which is dotted with magnificent manor houses and palaces. You must attend the cocktail festival in Odense.
Aalborg :
Aalborg is one of the ancient cities of Denmark, and there are many historical things related to this city. You can not miss the opportunity to explore this city, which is listed in top ten places to go in Europe. There are many places in Aalborg to go to, like the Aalborg zoo, Lindholm Alto, Modern Art Museum of Aalborg, and Defense and Garrison museum.
Things to do in Denmark –
Climb the Råbjerg Mile :
It is one of the best tourist attractions in the country, and more than 300,000 people come to visit this place every year. Most importantly, this place moves 18 meters per year, and you can see a path carved there.
Having Fun at the Copenhagen Opera House -
A night at the opera house could be the best experience for you. Everything has been made with proper planning. There is a reason behind every construction. It is near the harbor of Copenhagen, and you can eat delicious Danish food at many cafés and restaurants.
Roskilde's Viking Ship Museum :
Are you curious about the Vikings and their history? Why should you not visit the Roskilde Viking Ship Museum? It is in the Museum of Roskilde. It is a thousand-year-old original Viking ship. The main center of attraction of the museum is its exhibition of the Skuldelev ships.
Exploring LEGO House, Billund :
It does not matter to which age group you belong, but Lego House is the trademark of the Billund. They provide admission-free areas for quickies or free visitors. There is a lot more to see in the city.
What Is The Best Season To Visit Denmark?
Summer is the best time to visit Denmark and temperature remain from 15 to 20 degree Celsius. June, July and August is the summer time and its best time for hiking. Winter in Denmark is colder and it can goes down to 0 degree Celsius.
Airlines Flying to Denmark -
Emirates
Air China
Lufthansa
Air France
Qatar Airways
American Airlines
Swiss
Air Canada
British Airways
Singapore Airlines
Major Airport in Denmark–
Copenhagen Airport (CPH)
Billund Airport (BLL)
Aalborg Airport (AAL)
Aarhus Airport (AAR)
What Food You Must Eat In Denmark?
Smørrebrød
the Stjerneskud
the hot dog
Kartofler
Stegt flæsk med persillesovs
Risalamande
Frikadeller
Karbonader
Frequently Asked Questions –
What are the most popular outdoor activities to do in Denmark?

You can do biking, camping, fishing, hiking, rafting, photography, and many other outdoor activities in Denmark.

What is the currency of Denmark?

Denmark's official currency is the Danish Kroner, but you can also use Euros or dollars.

Do I need a visa to travel to Denmark?

Yes, if you are traveling from the United States of America, then you need a visa.

How much do flight tickets cost from the USA to Denmark?

Round-trip flight tickets from the USA to Denmark cost $850 for the next 7 to 10 days.

What is the cheapest day to book a cheap flight ticket to Denmark?

The cheapest days to book flight tickets to Denmark are Tuesday and Monday. The most expensive day is Saturday.

How much time does an airline take to reach Denmark?

It is around 4650 miles from Denmark to the USA, and airlines take 10 hours on average.

Does any airline fly from the USA to Denmark directly?

Currently, there are no direct flights from the USA to Denmark, and a minimum of one-stop flights are offered by airlines.
Inquiry
Leading online travel services provider
24X7 customer care helpline
Assured lowest prices and superior service experience
Access best flight options across all popular routes