24/7 Support
Available 24/7 to help
Secure Booking
Easy & Convenient Booking
Best Price Deal
Best Deals on Packages
24/7 Support
Available 24/7 to help
Secure Booking
Easy & Convenient Booking
Best Price Deal
Best Deals on Packages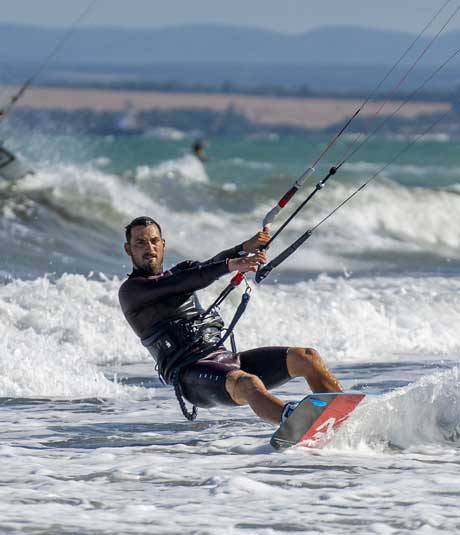 Book Cheap Flights Ticket to Croatia (HR)
Croatia is one of the Balkan countries, and there are many historic cities and pristine natural areas. Zagreb, the capital city of the country, is the best place to see and explore historical buildings, museums, galleries, restaurants, and shopping. Numerous pebble beaches provide activities like scuba diving, water skiing, and windsurfing, while centuries-old harbor towns along the coast are crammed with stone architecture from the Venetian era. Pack your necessary things and book cheap flights ticket to Croatia to make your vacation mesmerizing. There are lots of places and things you can do here.
Place to Visit in Croatia -
Zagreb :
The biggest city in the country, with more than 8 lakh people living here. It is a center of attraction because of historical records, and the number of tourists is increasing every year. It is located on the country's northwest corner, and the city is divided into lower and upper towns. You can visit famous sites such as the Cathedral of Zagreb, St. Mark's Church, Maksimir Park, and many more.
Rijeka :
It is the port city of the country. And famous as the gateway to Croatia. Its Carnival celebrations are trademark celebrations, and you will feel an alternative vibe. This city is worth seeing, and you can make your trip memorable, and its beaches are very nice. You can spend quality time here. There are sports like Korzo, Trsat Castle, and Glavanovo you should not miss visiting.
Split :
It is the largest city along the Croatian coast and the second largest city in the country after Zagreb. There are many sites to explore like Diocletian Palace (UNESCO World Heritage Site), Saint Domnius Cathedral, Bacvice beach, Jupiter's temple, and many more. It is 407 kilometers from Zagreb and takes around 4 hours to reach there.
Osijek :
Known as the cultural and economic hub of East Croatia, Osijek is the fourth largest. Here you can buy many daily-use items at an affordable price. The quality of the product is good. You will find peace and good people here. The city's attractions are the Museum of Slavonia, Picasso's statue, and the Church of St Peter and St Paul.
Things to do in Croatia -
Tour of the Blue Cave on Bisevo Island :
The Blue Lighting Cave on Bisevo Island is a popular tourist destination. You must experience this place because nobody can explain its beauty in a few words. It is open from 8 AM to 3 PM every day.
The Cetina River Rafting :
Rafting has its own thrill. If you are in Split, rafting on the Cetina River must be on your list. The river has both calm sections and rapids. It means it is a mix of leisure and adventure experiences.
Boat Rental :
Long portions of the country are attached to the sea, and renting a boat can make your trip fantastic. You can contact local vendors to get a boat.
Sailing Week :
Sail Week is a more distinctive way to experience Croatia and does things a little bit differently than Yacht Week, which is mostly known for being a crazy party event.
The Museum of Broken Relationships :
It is a good idea to display objects from failed relationships. It initially debuted as a mobile collection of gifts. But as soon as its creators discovered how well-liked an idea it is. They immediately sought a permanent home in Zagreb.
Parasailing :
Although it seems frightening, it is completely safe and will make you thrilled. Experiencing a breathtaking sunset parasailing ride at Cavtat and close to Dubrovnik.
What to Eat in Croatia?
Black Risotto
Fuži and pljukanci
Boškarin
Fritule
Istrian ham
Brodetto
Buzara
Airlines Fly to Croatia -
Lufthansa
United Airlines
British Airways
Air France
KLM
Swiss
Qatar Airlines
Major Airports in Croatia -
Split Airport (SPU)
Zagreb Airport (ZAG)
Dubrovnik Airport (DBV)
Pula Airport (PUY)
What is the best season to visit Croatia?
If you are planning to visit Croatia, then summertime could be the best time to go. From June to September, tourists come to Croatia and spend quality time. Winter is frozen here, and the temperature drops to 0 degrees Celsius. Summer is a perfect time to do active things like boating, swimming, and many more.
Frequently Asked Questions –
How to book cheap flight tickets to Croatia with flexible change policies?

To book cheap flight tickets to Croatia with flexible change policies, get in touch with JustFlyCheap.com, and they will help you book tickets.

Which is the cheapest day to get plane tickets to Croatia?

Generally, Monday and Tuesday are the cheapest days to book flight tickets to Croatia. Friday is costly compared to other days.

Does any airline fly to Croatia from the US?

Several airlines like Lufthansa, United, British Airways, Air France, and KLM fly to Croatia from the USA.

Do any airlines fly nonstop to Croatia from the USA?

United Airlines, a major US-based airline, flies to Croatia nonstop from the USA.

How much does it cost to fly from the United States to Croatia?

The cost of airline tickets is not fixed. If you are flying from New York to Croatia, it costs around $650 on average. Chicago to Croatia is $730.

Can I use dollars in Croatia?

The Croatian Kuna is the official currency of Croatia, and you can exchange Euros and US dollars for local currency to make your trip convenient.

How is the transportation within Croatia?

You can use trains and buses, it is reliable at an affordable price. Flight connection is good, and You can get Domestic flights at a cheap price too.
Inquiry
Leading online travel services provider
24X7 customer care helpline
Assured lowest prices and superior service experience
Access best flight options across all popular routes