24/7 Support
Available 24/7 to help
Secure Booking
Easy & Convenient Booking
Best Price Deal
Best Deals on Packages
24/7 Support
Available 24/7 to help
Secure Booking
Easy & Convenient Booking
Best Price Deal
Best Deals on Packages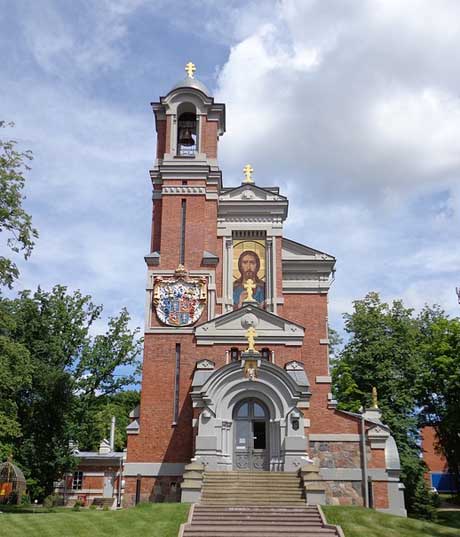 Book Cheap Flights to Belarus –
Belarus is a landlocked country surrounded by Latvia, Poland, Lithuania, Russia, and Ukraine in Eastern Europe. It is famous for its natural places, forests, and breathtaking buildings. Belarus has plenty of beautiful spots, from luxuriant forests and glistening lakes to spectacular man-made mountains and buildings. The entire nation has so much to see and do, whether you're looking for instances of humankind's inventiveness or natural treasures. You will be surprised to know that 40% of the country is covered by forest, and you can explore many things here. So, book flight tickets to Belarus with JustFlyCheap.com.
Belarus's Top Attractions -
Braslav Lake Area :
It is known as the "Blue Necklace" of Belarus due to its azure waters. The area is studded with the rugged countryside, such as bays and cliffs. There are almost 300 lakes in the area, and more than 30 species of fish can be found here. You can also see the boulders left over as a result of the glacier.
Belovezhskaya Pushcha National Park :
The park is in not only Belarus but Poland as well. It is listed as a UNSECO world heritage site. European bison is one of the few animals that can be seen in their natural habitat in Yellowstone National Park. As well as bison, there are also semi-wild horses, wild boar, elk, and Eurasian elk found in the park.
Minsk and the Minsk Sea :
Minsk is the capital and most visited city in the country. There are several places in the city where you can visit. National History Museum, the National Art Museum, and Gorky Central Children's Park are one of them. It has one of the biggest squares in the world, Independence Square, and do not forget to explore the city.
Polotsk :
It is among the oldest cities in the country, and it was mentioned in 862. Visiting Polotsk is not a waste of time because numerous places will make your day. This place has significant historical and architectural significance. There are many ancient sites there to see.
National Park, Pripyatsky :
The other name of the national park is "Belarus Amazon" because of its beauty and variety. There are more than 50 mammals, including raccoons, deer, elk, and rare animals like mink and lynx. The best part of the park is that it has more than 200 species of birds. So, visiting the National Park of Pripyatsky is totally worth it.
Things to Do in Belarus –
Visiting the Berestyle Archaeological Museum
Travel to Brest Fortress
Seeing Nesvizh Castle
Tour to the Tower of Kamyenyets
Belarus' mountains and valleys
Belarusian countryside
Kayaking and canoeing
Visit Health Resorts for Recreation and Recovery.
Skiing and snowboarding are
Famous Airport in Belarus –
Minsk National Airport is the major airport for reaching Belarus.
Airlines Fly to Belarus –
Aeroflot
Air Baltic
Air China
Austrian Airlines
Etihad Airways
Finnair
Lufthansa
Foods to Taste in Belarus –
Sorrel Soup
Thin Pancakes (Nalistniki)
Sbiten: Hot Honey Drink
Cottage Cheese Crumpets, Sirniki
Karavai: Adorned Bread
Meat Jelly Holodnoe
When Is the Best Time To Visit Belarus?
Belarus is the best place to visit in the summer because the winter is freezing and the temperature drops to minus. In summer, temperatures are hovering around 20 degrees Celsius, so you can book your flight tickets to Belarus from mid-May to September to explore the country.
Frequently Asked Questions –
How do I get cheap flight tickets to Belarus with JustFlyCheap.com?

You can book cheap flight tickets to Belarus with JustFlyCheap.com. Contact our booking team to get unpublished flight deals to Belarus.

What is the cheapest day and month to fly to Belarus?

To get cheap flight tickets to Belarus. You can book seats on Tuesday. January is the best time to get deals on flights.

What is the cheapest day and month to fly to Belarus?

Saturday is the most expensive day to fly to Belarus, and June is the most expensive time to fly to Belarus because of its summer time.

How many times is it taken by airlines from the USA to Belarus?

The minimum time taken by airlines from the USA to Belarus is 14 hours and 20 minutes. Its fares range from $900 to $1,500 on average. And there is no direct flight to Belarus from the USA.

Is Belarus safe for a family vacation?

Yes. Belarus is a safe country to fly with family and kids.
Inquiry
Leading online travel services provider
24X7 customer care helpline
Assured lowest prices and superior service experience
Access best flight options across all popular routes