24/7 Support
Available 24/7 to help
Secure Booking
Easy & Convenient Booking
Best Price Deal
Best Deals on Packages
24/7 Support
Available 24/7 to help
Secure Booking
Easy & Convenient Booking
Best Price Deal
Best Deals on Packages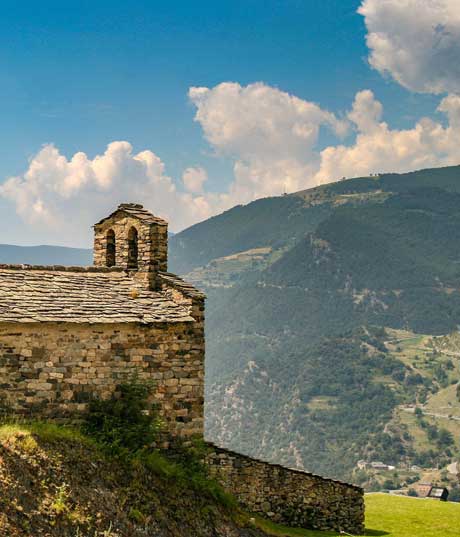 Book Cheap Flights Ticket to Andorra –
Planning your surprise visit to Andorra? This is the 11th smallest country in Europe, and its capital is Andorra, la Vella. It is mainly known for its tourist destinations. 10.2 billion tourists visit this country annually. And this is a part of the European Union, and its official currency is the Euro. JustFlyCheap.com offers cheap flight tickets to Andorra from the major cities in Europe, Asia, Australia, and, of course, the United States of America.
Andorra is one of the smallest countries in the world. It has a 79,034 population and is commonly French, Portuguese, and Spanish-speaking. It has many tourist destinations that everyone must visit once in their life.
Top Tourist Destination in Andorra –
Andorra la Vella: Capital city of Andorra :
Andorra la Vella is one of the top tourist destinations in Europe. It is mainly famous for its climate. Its mountainous look is situated between France and Spain.
This country is also known as "Andorra the Town." And you will be surprised to know that this city contributes 33% of the total population and 80% of the GDP of Andorra.
The Church of Saint Stephen :
It was built between the 11th and 12th centuries in the capital city of Andorra, and the oldest part of the Romanesque cultural heritage in the history of Andorra. Its sculptures, bell towers, and apse attract visitors.
Vallnord Mountain Park:
Vallnord Mountain Park is best for families with kids for their activities during the trip. This is situated in the Vallnord-Pala Arinsal resort. This park offers many activities, like karting, electric train riding, wall climbing, and other activities for children, such as hiking routes, swings, ball pools, rope bridges, slides, and trampolines. The Town of Les Escaldes
The Town of Les Escaldes :
This city is a few kilometres away from Andorra la Vella. This has many places to visit as Viladomat Museum, Thyssen Museum, and Centre d'Art Escaldes-Engordany. And this city is also famous for healing with nitrogen and sulfur content in the hot springs of bathtubs. So, this is used to treat many types of health issues. And this is what the ancient Romans discovered.
Explore the Valira d'Orient Valley :
If you are on tour to Andorra la Vella, you must explore the Valira d'Orient Valley. This is a small town; you can simply visit it by car. This city has many destinations, which attract tourists as the Valira d'Orient river, hiking, and biking adventures on Pic dels Lessons Mountain, and the National Automobile Museum. And last is an artificial lake that offers fishing and boating opportunities.
The Best Things to Do in Andorra –
Explore Casa Felipó's granite architecture.
Visit Les Escaldes hot springs.
Go to La Casa de la Vall
Meritxell Avenue Shopping
Chill out in Caldea
Go on a tour of the Tobacco Museum
GrandValira Skiing
Driving Go-Karts on Ice
Trekking to the highest mountain in Andorra, Comapedrosa
What is the best time to visit Andorra?
If you are planning to visit Andorra, you must make a plan from June to mid-July and in September. Around this time, the weather is warmer, and you can simply explore most of the region. Apart from these months, temperatures are low, and the weather is dry. In the winter, you can enjoy heavy snow and participate in various activities such as skiing.
Frequently Asked Questions –
How to Get Cheap Flight Tickets to Andorra?

To book cheap flight tickets to Andorra you can visit JustFlyCheap.com. They provide the best deals and offers for customers around the world, or you should book your plane tickets earlier.

Can I go with my family to Andorra?

Yes. You can go with your family to explore Andorra. This European country is safe and offers a wide range of travel throughout the year.

What is the cheapest day to book flights to Andorra?

Tuesday is considered the best day to book plane tickets to Andorra, and Monday is the next most affordable day

What is the expensive day to book flights to Andorra?

The most expensive day to fly to Andorra is usually Saturday. So, if it is not necessary, then avoid flying this day.

How much do flight tickets cost to Andorra from the USA?

The average flight ticket from the USA to Andorra is more than $1000. So, when you ever plan to book, kindly compare flight tickets before booking.

What is the famous airport in Andorra?

To reach Andorra, you must go to Barcelona (BCN) Airport. From there, you can go to Andorra la Vella.

How much time do flights take from the USA to Andorra?

Flights from the USA to Andorra take an average of 20 to 24 hours. If you have more stops, take more time to reach Andorra.

What is the hotel price in Andorra for staying?

The hotel's price starts from $37 (it can vary from time to time). If you want to stay in 4- or 5-star hotels. It will cost you more than $100. It depends on location and season as well.
Inquiry
Leading online travel services provider
24X7 customer care helpline
Assured lowest prices and superior service experience
Access best flight options across all popular routes