24/7 Support
Available 24/7 to help
Secure Booking
Easy & Convenient Booking
Best Price Deal
Best Deals on Packages
24/7 Support
Available 24/7 to help
Secure Booking
Easy & Convenient Booking
Best Price Deal
Best Deals on Packages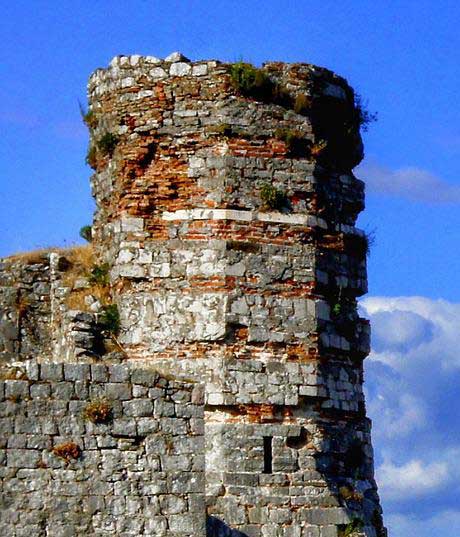 Book Cheap Flights Ticket to Albania –
Albania is One of the finest destinations in Southern Europe to explore. It has mesmerizing history, delicious food and gorgeous place to visit. You can find Albania as a perfect tourism place for you. You can fly to this country with your family, friends or alone, and you will not regret to being here. To get eye-catching deals Book flights tickets to Albania with Justflycheap.com and with our excellent discounts and simple payment procedure, there are numerous opportunities to tailor your journey.
Must Go Places in Albania –
Albania is full of adventure and there are lots of place where you can go –
Mountains of Albania :
In north portion of the country, you will find Accursed Mountain range. It has speared in Albania, Montenegro, and Kosovo. There are other named of this mountain range "The Albanian Alps".
There are so many things which makes things mountain range different from others. Even today most part of this mountain is still not unexplored. It means there are not public convenance to go there. For example, there are many mountains where you can drive smoothly or use cable cars and tunnels but not here. Although you can find some track to drive your vehicle. It must be adventure trip for you.
Capital City Tirana & its culture :
More than 5 Lah of Albania population living here and it is one of vital city of the country. Tirana has it own legacy and you will be happy once being here. Colorful paints on building and street arts is not culture of the city.
City has chain of museums and art galleries and energetic nightlife. There are no direct flights to Tirana but you can book flights tickets to Albania with minimum one stop.
Refurnished Bankers of World War 2:
Unlike other countries, Albania has customized their bunkers as tourist attraction point. They have made it bankers as well. It was built by communist government. You can stay in bunkers for a night.
Dance & Costume of Albania :
Each place has own dress and dance culture, and Albania is no far from it. Locals love their traditional dance and costume. They make a circle by holding each one's hand. You can see their dancing costume in the National History Museum in Tirana.
UNESCO World Heritage Town of Albania :
Berat city and Gjirokaster city has listed as UNESCO world heritage town
Berat City has own historical importance and there are two neighborhoods named as Mangalem Quarter and Gorica Quarter, and those little but beautiful white houses are central of attraction of the city. The other name of the place is "The city of a thousand windows".
Gjirokaster city is in south part of the country, there is a Gjirokaster castle and lot of stone build houses. You will be amazed once be there.
Tourist Attraction Points of Albania –
Uninhabited islands of Ksamil
Isolated beaches of Riviera
Pyramid of Tirana
Traveling in Furgon mini-buses
Blue eye of Albania
World Heritage Site Brutrint
What is the best time to visit Albania?
Albania is the one of the perfect destination for holiday destination and you can go with your kids, it is safe. If you are planning to go there then try to arrange your vacation between from April to June or September to October. You can do cycling, visit beautiful landscape, and enjoy local festivals and tradition, beaches and lot more.
Frequently Asked Questions –
Does any flight direct from USA to Albania?

There are no direct flight to Albania from USA. You must take one stoppage to reach Albania.

What is the best time to book flight tickets to Albania?

If you booking early of the week then you can save a lot. Tuesday, known as the best day to book flight tickets, and February is cheapest month to travel to Albania.

What is the expensive time for booking flight to Albania?

If it is not necessary then avoid visiting Albania in December because of expensive flights ticket.

Which season is best for holiday?

It has a Mediterranean subtropical climate that's why a stretched hot and dry summer season and a mild, fairly humid winter time. So, book your flight in April to Jun or September to October.

Does Albania is safe for travel?

Yes, Albania is safe for travel. You can go on holiday in Albania with your kids, beloved and friends.

How much flights ticket cost to Albania?

Well, there is not direct fly to Albania from USA. So, it's hanging around $500.
Inquiry
Leading online travel services provider
24X7 customer care helpline
Assured lowest prices and superior service experience
Access best flight options across all popular routes