Book Tucson, Arizona Flight Deals

24/7 Support
Available 24/7 to help
Secure Booking
Easy & Convenient Booking
Best Price Deal
Best Deals on Packages
24/7 Support
Available 24/7 to help
Secure Booking
Easy & Convenient Booking
Best Price Deal
Best Deals on Packages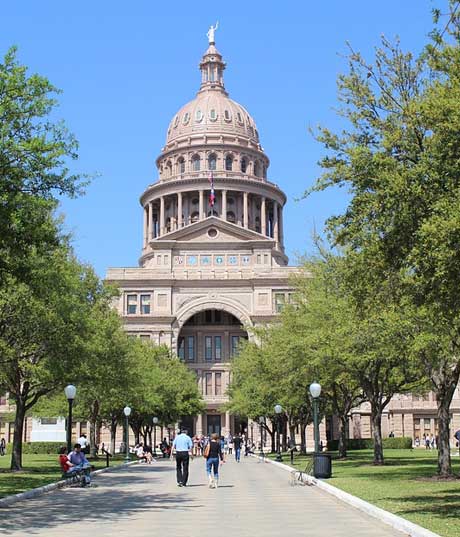 BookCheap Flights to Tucson (TUS), Arizona with JustFlyCheap.com and Save Up to 30% !-
Famous as the "city of sunshine" and "the old Pueblo" Tucson is a city in Arizona State of the United States. The core of the city near the University of Arizona is full of joy and energy. Tucson is famed for its culture and tasty foods. It does not matter where you are but finds both of them anywhere in the city. You can extend your reach from the downtown city to find limitless outdoor space. There is something for all. So, plan to visit Tucson for your next trip, book cheap flight tickets to Tucson, Arizona with JustFlyCheap and grab an attractive deal.
About Tucson (TUS), Arizona –
Tucson, the home of the University of Arizona and the state's second-largest city after Phoenix, is one of the best places to visit. Half a million people are living here. Initially, Tucson formed as a military fort for the Spanish in 1775. There is the Oro Valley and Marana in the north direction of the city. You can find the best shopping places, fascinating museums, historical places, delicious food, and several activities to do. There are several tiny towns close to the city where you can spend your day calmly hiking, biking, or campaigning. So, Tucson could be the best place for your next holiday destination.
What is the Best Time to Visit Tucson, Arizona?
There is variety in the climate of Tucson throughout the year. From January to April, the weather looks good, and it is the last of the winter and spring seasons. The temperature is pleasant. May to September is known as the summer and monsoon season. October to November is the fall season, and winter starts in late November. So, if you plan to spend your time in Tucson, we advise customers to book flight tickets from around April to September. Because spring is the busiest season in Tucson.
How to Reach Tucson, Arizona?
Tucson is located in the southeast direction of Arizona, and flights are a reliable and comfortable mode of travel. There are so many domestic and international airlines flying to and from Tucson. If you are in London, Dubai, Berlin, or Paris and suppose to travel to Tucson, you can book flight tickets to Tucson, Arizona. Our travel experts advised booking early plane tickets to Tucson because last-minute flights are expensive.
What are the top places to visit in Tucson, Arizona?
Tucson is full of fascinating and mind-blowing places. We have listed some places where you must go.
Museum of the Arizona-Sonora Desert -
Do you like nature, birds, and peace? Then the Arizona-Sonora Desert Museum is a suitable place for you. There is a zoo, a botanical garden, and a natural history museum. It means you will find three things in one place. You can enjoy live animal presentations, raptor-free flights, and many more.
Mount Lemmon Scenic Byway –
Are you into long drives with your partner or alone? Then you cannot miss the Lemmon Scenic Byway. It is one of the fine things you can do in Tucson, Arizona. It is a one-way, twenty-mile-long highway, and you can see a unique environment for a limited time. You can enjoy a charming view of the mountain and valley.
National Park of the Saguaros –
The first part is Saguaro East-Rincon Mountain District, and the second is Saguaro West-Tucson Mountain District. Saguaro east is a paved, rolling, scenic road with short hikes. Saguaro west is a little further out but offers more rugged scenery and longer and more stunning treks, although the picturesque drives are on dirt roads.
Mountain Park in Tucson—
The park is spread over more than 20,000 acres west of Tucson. Hiking, biking, camping, and horseback riding are just a few outdoor activities available to tourists. The sunset and museum are indeed wonderful people come to enjoy them. So, when you are planning to visit Tucson Mountain Park,
Some other places where you can visit –
Mission San Xavier del Bac
The El Presidio Historic District
Pima Air and Space Museum
Tucson's Best Hiking Trails
Catalina State Park
The University of Arizona
Augustine Cathedral
Which famous airlines fly to Tucson, Arizona?
There are many international and domestic airlines flying to Tucson, Arizona. Take a look.
United Airlines
Alaska Airlines
Allegiant Airlines
Frontier Airlines
American Airlines
British Airways
Qatar Airways
Southwest Airlines
What are the major airports in Tucson, Arizona?
There is an international airport in Tucson where you can get flights.
Tucson International Airport (TUS)
Phoenix Sky Harbor International Airport (PHX)
Why choose JustFlyCheap.com to book flight tickets to Tucson, Arizona?
If you are looking for cheap flights to Tucson, Arizona, you have landed at the right place at JustFlyCheap.com. We feature the cheapest flight ticket deals to Tucson, ensuring customers enjoy more and pay less. You can pick an affordable flight from our lists. So, get our tailor-made plane tickets to Tucson and make your vacation affordable and memorable. Time to Pick up your mobile phone or visit our website and reserve your flight tickets in a matter of time.
Frequently Asked Questions about Flights to Tucson, Arizona –
How many days do You Need to Explore Tucson, Arizona?

A minimum of four days is required to explore the city, and a minimum of three days is reasonable to glimpse the beaches and downtown.

Which airport is Best for Flights to Tucson, Arizona?

Tucson International Airport (TUS) is the nearest to the city. It is 19 miles away.

How far should I Book a Flight to Tucson, Arizona?

Are you looking for the best flight deals to Tucson, Arizona? Make sure to book your flight tickets 40 days in advance.

What is the best area to stay in Tucson, Arizona?

The best areas to stay in Fort Lauderdale, Florida, are downtown Tucson, Fourth Avenue and Presidio.

What is the best place to shop in Tucson, Arizona?

Old Town Artisans Downtown Tucson Shops and Pop Cycle are the best places you can do shopping in Tucson.
Inquiry
Leading online travel services provider
24X7 customer care helpline
Assured lowest prices and superior service experience
Access best flight options across all popular routes