24/7 Support
Available 24/7 to help
Secure Booking
Easy & Convenient Booking
Best Price Deal
Best Deals on Packages
24/7 Support
Available 24/7 to help
Secure Booking
Easy & Convenient Booking
Best Price Deal
Best Deals on Packages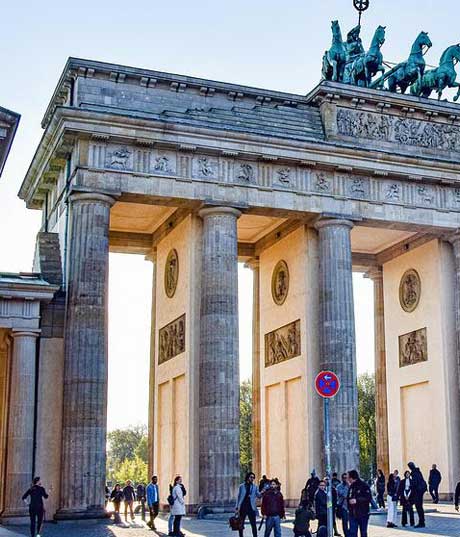 Book Cheap Flights to Europe
The continent of Europe has so much to offer, from charming villages to stunning beaches, that it's tempting to just show up and wing it. However, Europe can be expensive, so you'll want to plan your trip carefully and book the best Flights tickets to Europe and transfers to save some money on your vacation.
How to Book Cheap Flights to Europe?
The best way to find cheap Plane tickets to Europe is by using a flight search engine like Google Flights or contact JustFlyCheap.com. Once you've found a few flights that fit your budget, check the airline's website for any additional fees that may apply. You can also use different apps and Guides to help you book hotels and accommodations in advance.
Best Deals for Accommodation in Europe:
To find the best deals on accommodation in Europe, it's essential to be flexible with your travel dates and start looking for deals well in advance. You can also save money by staying in hostels or Couch-surfing instead of hotels and cooking your own meals instead of eating out. Another great way to save money is to fly to cheaper airports and then take budget airlines or trains to your final destination.
Best Places in Europe for Food Lovers:
If you're looking for the best European restaurants, you'll want to head to France. There are countless Michelin-starred restaurants to choose from and more casual bistros and cafes.
Italy is another great option for food lovers. From pizza and pasta to seafood and gelato, there's something for everyone in this country.
Spain is another excellent choice for those who enjoy good food and wine. Tapas bars, tapas restaurants, and paella joints abound in Barcelona.
Portugal offers dishes like octopus salad, grilled sardines with lemon wedges and olive oil drizzled over them, and hearty Caldo verde soup (made with potatoes).
Germany has many traditional dishes such as sauerkraut and sausage, roasted pork hocks with sauerkraut, and boiled beef tripe (a type of cow stomach) that may not be to everyone's taste.
In Belgium, you can find waffles made fresh every day at breakfast, afternoons, or even midnight!
Switzerland boasts some of the most expensive chocolate in the world.
What Are the Best Airport Transfers When Flying to Europe?
If you're looking for the best ways to travel to Europe on a budget, one of the first things you should consider is your airport transfer. There are a few different options for airport transfers, and the best one for you will depend on your budget and where you're flying into.
One option is taking public transportation or renting a car;
Another option is to hire a private driver.
Taking public transportation can be cheaper but slower depending on how far you're from the airport; hiring a private driver might be your best bet if you want convenience and speed.
Things To Do in Europe (Activity Type)
One of the best things about Europe is that there are so many activities to enjoy. Whether you want to explore history, see unique architecture, or just relax on a beach, there is something for everyone. And the best part is that you can often find ways to do these things without spending much money.
If you're interested in exploring historical sites, museums and galleries are usually free to visit (just remember your ID).
You can also walk around a city centre and get lost in its beauty while listening to street musicians or checking out graffiti.
There's no better way to get some culture than by walking through iconic landmarks and soaking up the ambience.
Take advantage of Europe's budget-friendly wine, beer, and liquor prices by grabbing an iced coffee or glass of rosé at one of the many cafés dotting every city's street.
When you need a break from sightseeing or shopping, don't forget to check out what nature has to offer! Hiking trails abound in all corners of Europe, as well as beaches perfect for swimming in crystal clear water.
General Tips to Save Money When Flying to Europe
There are plenty of ways to save money when flying to Europe, from booking flights to finding the best deals on hotels and Airbnb. Here are some tips to help you get started:
Start by looking for flights about three months in advance. This will give you the best chance of finding a good deal on Flights to Europe.
Check nearby airports for cheaper flights. You may have to drive a bit further, but it could be worth it if you can find a cheaper flight. If you're travelling with a group, look into carpooling to cut down on costs.
Frequently Asked Questions –
What is the most famous country in Europe to visit?
There are many countries you can visit in Europe some of them are France, Germany, Greece, Belgium, Switzerland, Denmark, the Czech Republic, Austria, Spain, Italy, the Netherlands, the United Kingdom, and Ireland.
Do I need a visa to visit Europe?
To visit Europe from the USA, you need a visa, but within Europe, you can go to countries without a visa because of European Union policy. To know more visit here-https://european-union.europa.eu/live-work-study/travelling-eu_en
What are the summer activities to do in Europe?
Enjoy a canal tour in Amsterdam, the Netherlands.
Go summer skiing in Saas-Fee in Switzerland
Hit the beaches of Nice in France.
A scooter ride in Sardinia, Italy
San Fermin's parade in Spain
What are the best winter activities to do in Europe?
Ice fishing in Finland
Snowmobile on a Glacier
Husky Sledding in Finland
Hiking and helicopter flights over the Swiss Alps
Ice Tunnels in Iceland
What is the price of flight tickets to Europe from the USA?
The average airfare from the USA to Europe is $900. It can vary from city to city. So, you must compare before booking it.
What is the cheapest day to fly to Europe from the USA?
Tuesday and Wednesday are the cheapest days to fly to Europe from the USA.
What is the most expensive day to fly to Europe from the USA?
Friday and Sunday are expensive days to fly from the USA to Europe, and flights around the holidays are also expensive flights ticket.
Inquiry
Leading online travel services provider
24X7 customer care helpline
Assured lowest prices and superior service experience
Access best flight options across all popular routes